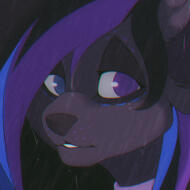 Hi guys!
I'm smol, shy lion cub, who love drawing my little world. I've been drawing for 3 years now and I'm constantly trying to improve my skills. On this site you will find a pricelist of my services and terms of usage of my work. Before you order anything - remember to read all the content!Comission: Open!
Art Trade: Ask me!
Request: Friends only!
Prices
Next Character: +50%
Background element: +5%-15%
Simply Background: +20%
Detailed Background: +50%-70%
NSFW: +30%
Detailed clothes: +20%
More than three orders: -15%!
⇠⋅∘ᐙ⧫ᐇ∘∙⋅⤏
Flat colour
Headshot: 8$ [30 zł]
Halfbody: 15$ [60 zł]
Fullbody: 25$ [100 zł]
Shading
Headshot: 17$ [70 zł]
Halfbody: 28$ [120 zł]
Fullbody: 38$ [160 zł]
Photopainting
Prices starts from: 15$ [60 zł]
Custom
Price starts from: 25$ [100 zł]
Pixel arts
Flat: 8$ [30 zł]
Shading: 17$ [50 zł]
Soft Animation [+shading]: 20$ [80 zł]
Reference sheet
Simply [Full body + 2 chibi + one clothes/head shot]: 35$ [140 zł]
Full Reference [Two full body's + head + two clothes]: 55$ [220zł]
TOS [PL/ANG]
I will draw:
- characters from written description, if the client is in constant contact with me
- feral, anthro, human characters
- soft gore (blood, wounds)
- heavily stylized characters
- neon colors
- mecha
- nsfwI won't draw:
- gore based on brutal scenes (also wounded eyes, fingers and broken limbs)
- foot fetish, necrophilia, scat, water sports, zoophilia, vore (i may make an exception)
- political content
- dragons (i can try)
- anthro birds (i can try)Work in progress:
1. I send WIPs on every stage of drawing (concept sketch, final sketch, lineart, colors, shading)
2. The client has the right for unlimited amount of corrections during the sketching phase and two corrects during the color phase. The rest - requires a fee (price is negotiable, depending on the amount and complexity of the correct).
3. Artwork from me may take from a few days up to four months depending on the character and size of commission.
4. In case of a long absence I am obligated to inform the clients about it. I keep constant contact.
5. I prioritize artworks with set deadlines. To set a deadline you need to pay additional 10% and can't be shorter than 3 days.
6. I take payment after I finish the approved sketch (in case of trusted clients I can take the payment earlier/sooner). I don't take refunds.
7. You can cancel the commission before the payment.
8. Only I can make changes to the finished artwork, unless it's a recolor (you will have to ask me for permission and a reason(for example new design of the character)).
9. It is customer's responsibility to mention any design mistakes during sketching stage ONLY ( I am only human, I have other customers and I might get lost in all the designs ). Otherwise extra charge might be applied to the changes after sketch stage.Sharing:
1. I don't share my .psd files to the client!
2. You can share my artworks/crop them, but only if the signature is visible and you add a link to the author!
3. You can use my artwork to any kind of RP, if the character on the comission belongs to you.
4. I allow taking inspiration from my artwork.
5. You can use my artwork as your profile picture if the character belongs to you.Refusals:
1. I have the right to decline the commission if the client has been problematic in the past or I'm not willing to do so
2. I have the right to decline the commission if the character I have to draw is stolen/doesn't fit my canon
3. I have the right to decline the commission to a person who is on a black list or has written bewares about them
Warunki współpracy [PL]
Co jestem w stanie narysować:
- postaci z opisu, jeżeli klient jest ze mną w ciągłym kontakcie.
- postać w formie feral, anthro, human
- soft gore [krew, rany]
- postacie mocno stylizowane
- jaskrawe kolory
- mecha
- nsfwNie narysuję:
- gore na podstawie brutalnych scen i kadrów [oraz pokaleczone oczy, palce, złamania]
- fetysz stóp, koprofili, nekrofili, water sports, zoofili, vore (mogę zrobić wyjątek).
- treści politycznych
- smoków [mogę spróbować]
- anthro ptaka [mogę spróbować]Work in progress:
1. WIPy wysyłam na każdym etapie rysunku (szkic koncepcyjny, szkic końcowy, lineart, kolory, pierwsza warstwa cieni).
2. Klient ma u mnie prawo do nielimitowanych poprawek na szkicu oraz dwóch poprawek podczas kolorowania. Pozostałe - do uzgodnienia za opłatą (cena do negocjacji, w zależności od wielkości zalecanych napraw rysunku).
3. Praca ode mnie zająć może w zależności od postaci i zamówienia.
4. Czekać należy od kilku dni do czterech miesięcy. W razie dłuższych moich nieobecności mam wręcz obowiązek poinformować o tym klienta. Utrzymuję stały kontakt.
5. W pierwszej kolejności wykonuję prace z dedline'am. Za dedline należy jednak dopłacić 10% od rysunku i nie może być on krótszy niż 3 dni.
6. Pieniądze przyjmuję dopiero po skończeniu i zatwierdzeniu szkicu (w przypadku zaufanych klientów mogę to nagiąć i zezwolić na dostarczenie mi pieniędzy wcześniej/później).
7. Zwrotów nie przyjmuję, wycofać się z zamówienia można przed opłatą.
8. Zmiany w skończonej pracy mogę dokonać tylko ja, chyba, że jest to recolor (wtedy należy poprosić mnie o zgodę i uzasadnienie [np. nowy design postaci]).
9. Obowiązkiem klienta jest wspomnieć o wszelkich błędach projektowych TYLKO na etapie szkicowania (jestem tylko człowiekiem, mam innych klientów i mogę się pogubić we wszystkich projektach). W przeciwnym razie może zostać naliczona dodatkowa opłata za zmiany po etapie szkicowania.Udostępnianie
1. Nie udostępniam klientowi pracy w formacie .psd!
2. Masz możliwość udostępnienia moich rysunków/przycinania ich, pod warunkiem, że pod pracą znajdzie się czytelny podpis jego twórcy oraz link do autora!
3. Tak, moich prac można używać w różnego rodzaju RP, jeżeli postać na arcie należy do ciebie.
4. Zezwalam na inspirowanie się moimi pracami.
5. Jeżeli postać na rysunku należy do ciebie - tak, możesz użyć jako zdjęcie profilowe.Odmowy
1. Mam prawo odmówić zabrania zamówienia, jeżeli klient był dla mnie problematyczny w niedalekim okresie czasu lub po prostu nie jestem chętna.
2. Mam prawo odmówić zabrania zamówienia, jeżeli postać, którą mam narysować, jest kradziona/nie wpasowuje się w mój kanon.
3. Mam prawo odmówić zamówienia dla osoby, która znajduje się na tz. czarnej liście oraz bywały na nią wcześniej bewere.